For Cleaning Services In Southern Oregon, Contact Us Today!
For cleaning services in Southern Oregon, look no further, Top Notch Cleaning LLC is here for you! We're here to make your company or home look great. Contact us today for a FREE estimate, and we can schedule an appointment and get you started!


Please fill out the short form below and we will contact you as soon as possible.

If you would rather receive a quote by phone, please give us a call at (541) 941-3722 to schedule an appointment.

Our Professional Cleaning Services Include:

Routine Residential Cleaning

Routine Office Cleaning

Apartment Cleaning

Rental Home Cleaning

Vacation Rental Cleaning

New Construction Home Cleaning

New Construction Building Cleanings

Remodeled/Expansion Cleaning

Debris Removal Cleaning

and Much More!

Proudly Serving Shady Cove, Eagle Point, White City, Medford, Central Point, Phoenix, Talent, & Ashland!

"I have never had such a great experience before! Working with Top Notch Cleaning LLC was amazing!" - Paula Abba (Ashland OR)

"Top Notch Cleaning was professional and caring as they cleaned my house, now I have them to come back once a week! It's so nice to know that my house will be cleaned when I get home from work, what a relief!" - Robert Connelly (Medford OR)

"Our clinic needed a cleaning company that could work around our schedule. Top Notch Cleaning was the only company I found willing to be flexible and they worked hard at customizing my cleaning needs."
- Jordan Dessenberger (Medford OR)
Powered by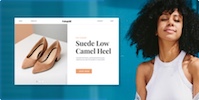 Create your own unique website with customizable templates.